Founding Teacher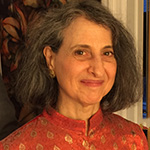 Author of the highly acclaimed book The Art of Practicing: A Guide to Making Music from the Heart, pianist Madeline Bruser is a Juilliard graduate who has trained in mindfulness disciplines for 39 years. She has performed as soloist with the San Francisco and Denver Symphony Orchestras and has taught workshops at the Juilliard School and other conservatories throughout the U.S. and Canada.
Ms. Bruser is an authorized instructor of mindfulness meditation in the Shambhala tradition, which presents mindfulness in secular contexts cross-culturally. Her article "Making Music" was published in The Mindfulness Revolution, a book featuring the writings of leading experts in the field of mindfulness, including Jon Kabat-Zinn. She has presented on injury preventive piano technique at the MedArt World Congress on Arts and Medicine and at Beth Israel Hospital in New York City. She teaches piano privately in New York City, where she has served on the Adjunct Piano Faculty at Teachers College, Columbia University.
Ms. Bruser formed The Art of Practicing Institute in 2002 in order to train teachers in her revolutionary approach to practice and performance for the benefit of future generations of musicians and their audiences.
Senior Teachers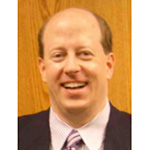 Tuba virtuoso Dr. Daniel Burdick has performed with the Canadian Brass, the Detroit Symphony Orchestra, and Keith Brion's New Sousa Band. His has given solo concerts in Italy, Germany, Scotland, Austria, Canada, the 2012 International Tuba and Euphonium Conference, and the 2012 and 2014 International Women's Brass Conferences. Dr. Burdick has recorded Tuba Voce: Tales from the Gay Tuba Songbook and Edinboro Radar: Works for Dan. He was Principal Tuba of the Boise Philharmonic and is Principal Tuba of the Erie Chamber Orchestra.
A graduate of the University of Michigan, Dr. Burdick is a tenured Associate Professor at Edinboro University, in Pennsylvania. He was the Executive Director of the International Women's Brass Conference and co-founded the PASSHE LGBTQIA Consortium and the Edinboro University Community Music School.
He has been a mindfulness practitioner for over 30 years with retreats at the Diamond Hill Zen Monastery, the Cambridge Zen Center, the Clear Light Society, and Karma Chöling.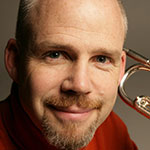 Conductor, composer and trumpet virtuoso Stephen Burns is the Founder and Artistic Director of the Fulcrum Point New Music Project. Acclaimed on four continents for his brilliant performances, he has performed at the White House, on NBC's "Today Show," and NPR's "All Things Considered." Recently he was guest artist at the Aspen Music Festival and the Chicago Symphony's MusicNOW.
Founded in 1998 as part of Mr. Burns' residency with Performing Arts Chicago, the Fulcrum Point New Music Project is a leader in Chicago's new music scene, presenting multi-media performances, generating educational programs, and commissioning innovative works.
A graduate of Juilliard, Mr. Burns has received numerous honors, including the Avery Fisher Career Grant, and "Outstanding Brass Player" at Tanglewood and the Maurice André Concours International de Paris. Sought after internationally for master classes, Mr. Burns is a former tenured Professor of Music at Indiana University and Visiting Lecturer at Northwestern University, as well as with Amici della Musica in Florence, Italy. He has practiced mindfulness meditation since 1986.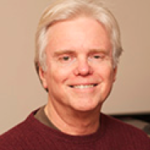 Pianist Timothy Mueller has appeared as a soloist with the Chicago Civic Orchestra, the Milwaukee Civic Orchestra, and the Green Bay Symphony. He has performed on fortepiano with Madison Bach Musicians, and in recital at the University of Wisconsin and Farley's House of Pianos. He teaches students of all ages in his Madison, Wisconsin studio. He is also organist and pianist at St. Stephen's Lutheran Church, in Monona, Wisconsin.
In addition to completing advanced training and certification in the Art of Practicing with Madeline Bruser, Mr. Mueller earned a Master's Degree in Piano from the Eastman School of Music, studying with Frank Glazer and Maria Luisa Faini. He has practiced mindfulness meditation since 2004.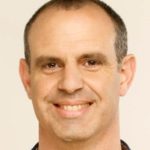 Saxophonist Tal Varon (talvaron@gmail.com) has performed in Israel, Europe, the United States, and South Africa, in jazz ensembles and in classical settings, including with the Israel Philharmonic. He currently plays in The Avi Lebovich Orchestra.
Mr. Varon is on the faculty of the Israel Conservatory in Tel Aviv. His teaching, which includes saxophone, jazz theory and ear training, improvisation, and ensembles, is informed by a contemplative approach. He has taught both music and meditation, and is a certified teacher of the Art of Practicing. After beginning a personal meditation practice in the Shambhala lineage in 2000, he became a certified Meditation Instructor, and worked as a Co-Director of the Shambhala Meditation Center of New York from 2005 to 2007. He is also a certified Focusing Trainer, and in 2016 was the official meditation and Focusing instructor at the API summer program.
A recipient of scholarship awards from the America-Israel Foundation, Mr. Varon received a BFA in Jazz performance from The New School University in New York, where he studied with George Garzone.
Assistant Teachers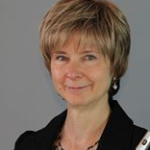 Flutist Cathy Baerg is a graduate of the University of Ottawa performance program, where she studied flute with Robert Cram. As a student, she was awarded the Mrs. O.J. Firestone scholarship and later received a grant from the Floyd S. Chalmers Fund, which enabled her to study in England with William Bennett and Peter Lloyd.
Ms. Baerg held the position of Principal Flute with the Nepean Symphony Orchestra and has also played with the Ottawa Symphony Orchestra and the National Arts Centre Orchestra. She has been a member of many chamber groups and has been heard in recital on CBC Radio with the Rollins Duo (flute and guitar) and the trio Trillium (flute, cello, and piano). She continues to take great pleasure in playing with local musicians, usually in chamber music settings, and has recorded a CD as a member of the flute quartet Opus Four. She has practiced mindfulness meditation in the Shambhala tradition since 1998 and presently serves on the Council of the Ottawa Shambhala Meditation Centre.
Ms. Baerg has conducted a flute choir for over 20 years and enjoys teaching, both in her private studio and as a flute performance instructor at Carleton University.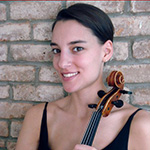 A versatile performer and recording artist in the New York area, Nora Krohn has performed on three continents in a diverse range of venues and styles. She holds orchestral positions with the Ridgefield Symphony and the Binghamton Philharmonic. Her numerous recording credits include collaborations with Ethel, Phil Dizack and Declan O'Rourke, and commercial projects for Budweiser and Tiffany and Co. Founding member of pioneering viola duo Folie à Deux, she is also an avid chamber musician and recitalist. In October 2011 she was featured as a soloist in Paul Hindemith's "Trauermusik" with the Chelsea Symphony.
Ms. Krohn graduated magna cum laude and Phi Beta Kappa from Brown University, and was the recipient of the Buxtehude and Muriel Hassenfeld Mann Premiums in Music. She received her MM in Viola Performance from SUNY Purchase College, where she studied with Ira Weller.
Ms. Krohn is on the viola faculty of Turtle Bay Music School and is a co-founder and violin/viola faculty member of the New York String Studio. She has been practicing mindfulness meditation since 2012.
Tracy Stuchbery is a pianist, conductor, and teacher currently residing in Penticton, British Columbia. She is on the faculty of the Penticton Academy of Music where she teaches piano, directs the Penticton Youth Choir, and is an accompanist for instrumentalists and singers. She is also the director of Musaic Vocal Ensemble, a mixed-voice choir based out of Summerland, British Columbia. Tracy is a graduate of McGill University and has been practicing mindfulness meditation for over 15 years. With the insight and coaching of Madeline Bruser she has developed great insight into the applications of her meditation practice to her performing and teaching.
Dalcroze Teacher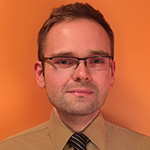 Wm. Todd Anderson, (todd2000@gmail.com) PhD is a private piano teacher, music teacher in public schools, and researcher in the field of music education. He is a Master Teaching Artist of the American Eurhythmics Society and Director of the Dalcroze Institute at the University of Kentucky.
A frequent presenter to professional audiences, Dr. Anderson's writings have appeared in Contributions to Music Education, Update: Applications of Research in Music Education, General Music Today, American Dalcroze Journal, and Bluegrass Music News.  A practitioner of mindfulness disciplines since 1999, Mr. Anderson also teaches courses in meditation. In addition to being on the faculty, he has served as Chairman of the Board and Treasurer of the Art of Practicing Institute.
Dr. Anderson earned his doctorate from the University of Kentucky in 2012. His dissertation examined the effects of mindfulness on music listening sensitivity. He holds the Dalcroze Certificate and License, as well as Certification in Orff Schulwerk. Dr. Anderson lives and works in New York City.